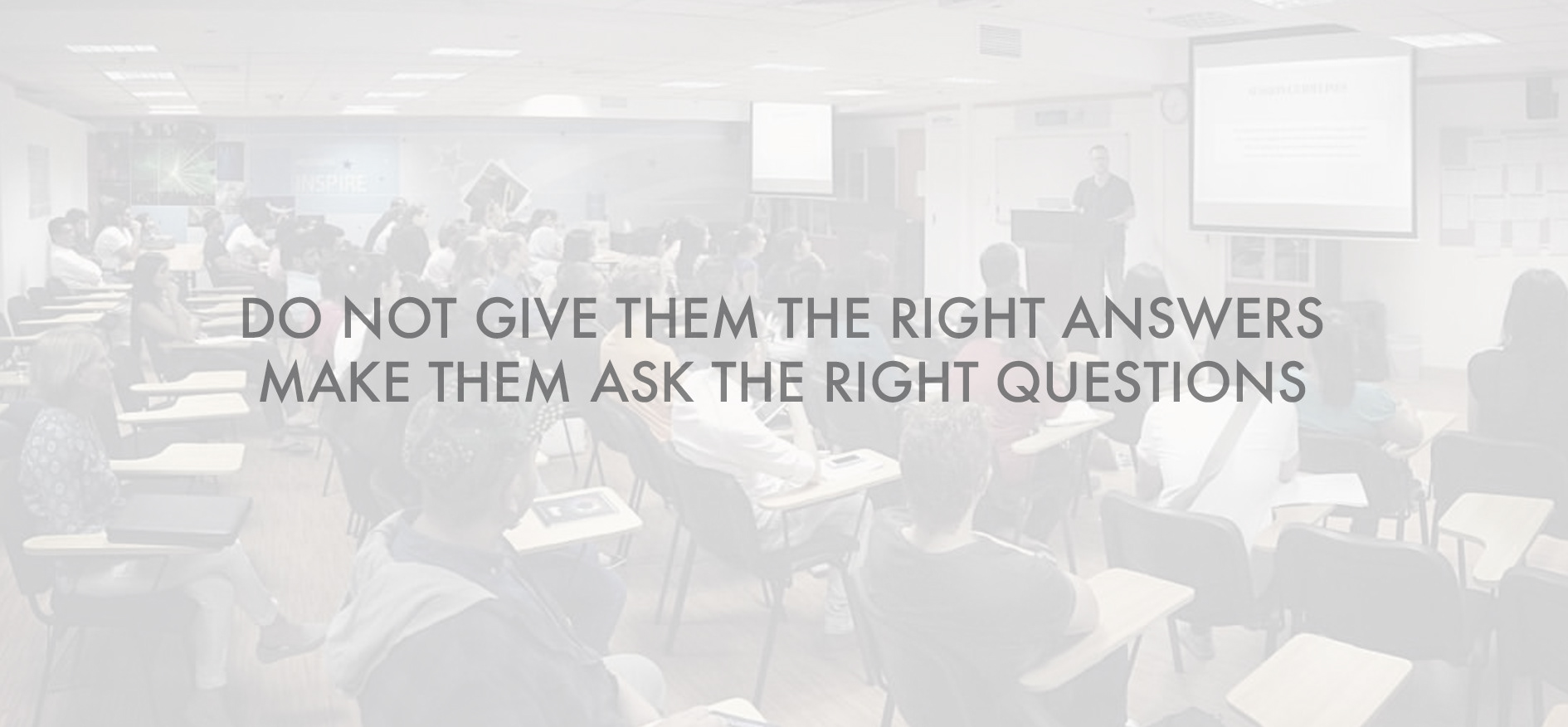 His independent career saw more of his time dedicated to teaching advertising and marketing to both students and career shifters in Dubai, and he has already seen 3 batches of advertising and marketing students graduate into the market till date.
Nizar is currently looking to expand his scope of teaching to include universities and institutes in Dubai, including guest lectures in both English and Arabic with other education institutions around the region.

" Over the past 2 years, Mr. Swailem has been rated by EMDI students as one of our most effective and approachable lecturers. I consider this to be a great accomplishment as he trains alongside VP's, MD's and CEO's of various multinational and reputable regional agencies and companies. His case studies illustrate his experiences and add immense value to our lectures. Using his bank of knowledge and in depth research; his presentations are always highly informative, relevant and educational. The passion and commitment he shows is commendable, alongside his ability to teach Advertising, Marketing, Consumer Buyer Behavior, Market Research and Brand Management which is exemplary."
                                                                                                                 - Nowshir Engineer //  Director at EMDI Dubai
"I have had the pleasure to be introduced to the world of Advertising and Design by Nizar Swailem at EMDI Institute of Media Communication in Dubai while obtaining my Diploma in Advertising in 2015. Nizar's passion and professionalism in the field was made clear from day one. His ability to communicate key concepts in a manner that allowed me to constantly challenge my thinking and creativity is probably the main reason I was able to excel in my degree and in my career where until date I refer to his case studies and lectures. Nizar's  style of teaching was so close to real life scenarios that were so beneficial to me later on during my career providing realistic solutions and results. He was extremely approachable and had a way of pushing you outside your comfort zone making you question every outcome. If I could, I would attend every lecture/talk given by Nizar because the amount gained is really inexpressible."
                                                                                                                 - Amal Al Beiti // EMDI Dubai Advertising Graduate
"Finding this Brilliant Adman and convincing him to be part of our Training Methodology was'nt tough. There already existed a vision in him to make a change in the world of Advertising and it completely aligned with our Advertising Training Program at EMDI UAE. A fantastic Art Director and a born Creative Strategist, Nizar had a lot to offer to our various professional students in terms of a transfer approach method of Education. 
Not only did he woo the students with his brilliant methods of driving concepts across, he even gave them relevant case studies and gave them opportunities to work on field with real clients during the years of being part of the team. Nizar is perceived as an honest, hardworking, ethical and intelligent Professional in his field, and is highly respected by not only the Management but the students and his peers as well. 
We at EMDI truly count ourselves lucky to have his constant support and expertise, thus not only making him the fastest trainer to be awarded a title as one of the most loved and approachable Industry professional trainer but also adding him to our list of strongest Pillars.  
Together we intend to play our own part in contributing a new breed of polished potential Admen and Ad Women to the world of Advertising around us.  Thank you Nizar! We look forward to the future with you."
                                                                                                                 - Zeon Sequeira //  Program Manager at EMDI Dubai
​​​​​​​
Get in touch to arrange for a guest lecture at your university or institute.